Old Deerfield Fall Arts & Crafts Fair is back!
Stop by and browse the creations of over 100 artisans, partake in delectable specialty food, eat under the food tent, and create at the free family craft table.

Follow us on Facebook to enter to win free tickets and shopping certificates.

Free shuttle buses & parking at marked lots along Routes 5 & 10 at Yankee Candle Corporate Headquarters. Masks required on buses & likely at the fair.

Sign up at the entrance gates for a chance to win shopping certificates & free passes to the Holiday Craft Fair, gas cards or Dunkin' Donut gift cards.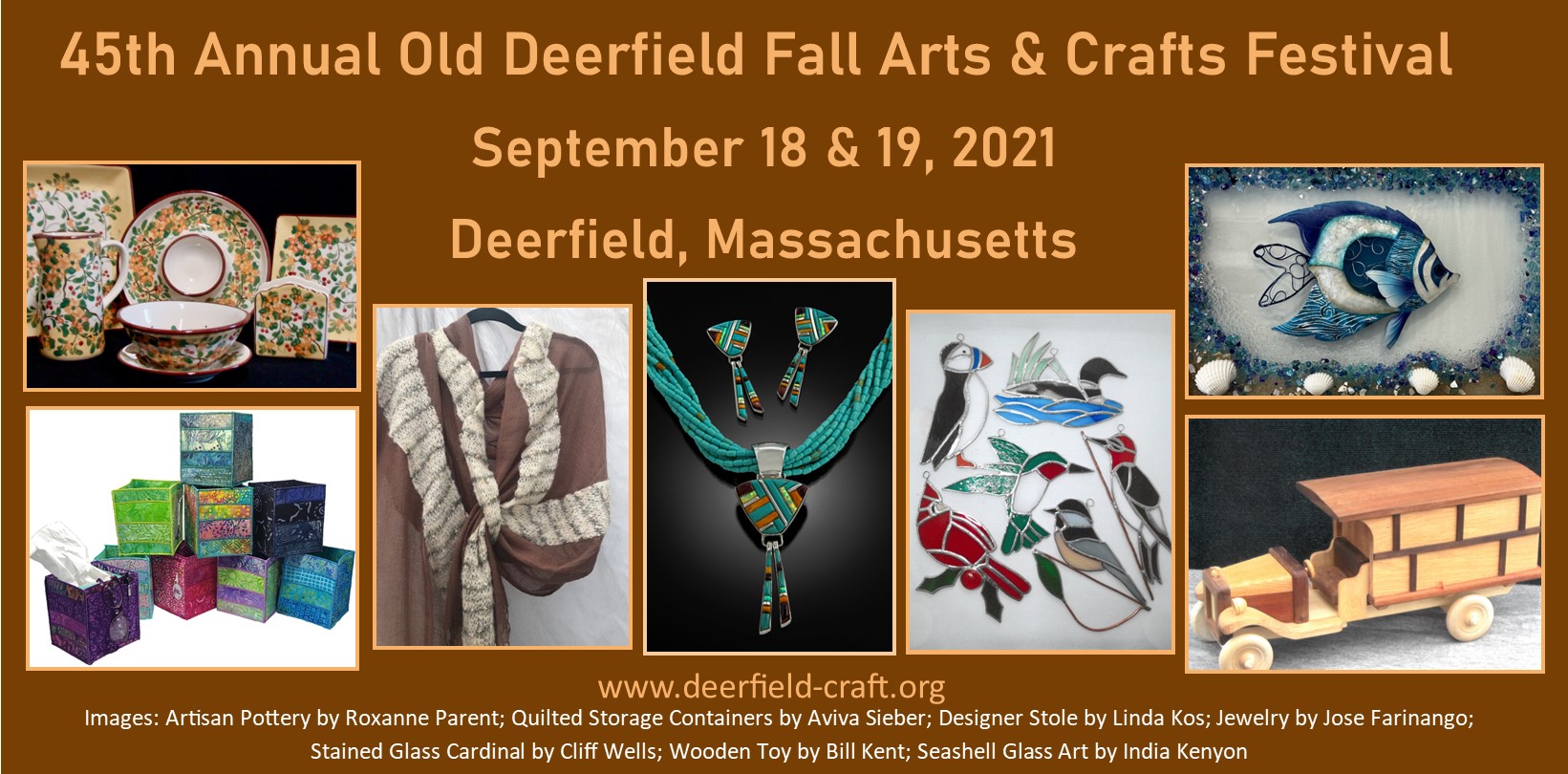 Fall Festival
September 18th & 19th, 2021
Outdoor Show
In Old Deerfield
Holiday Sampler
November 20th & 21st, 2021
Indoor Show
At ESE in W. Springfield
Spring Sampler
March 5th & 6th, 2022
Indoor Show
At ESE in W. Springfield
---
The Old Deerfield Craft Fairs offer three annual events.
The Fall Festival is held in Deerfield, MA and the Holiday and Spring Samplers are held at the Eastern States Expo. in West Springfield, MA.
The Old Deerfield Craft Fairs are organized to benefit the Pocumtuck Valley Memorial Association, a non-profit dedicated to the preservation of crafts and the history of our surrounding Deerfield area.
We're back! We are looking forward to hosting the
Old Deerfield Craft Fairs again and seeing all of you!